Dr. Austin Hamm, D.C.
Passionate About Patient-Centered Care & Patient Education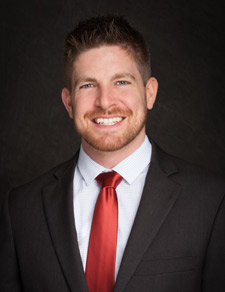 Hello! I am Dr. Austin Hamm, the Associate Chiropractor at Trinity Wellness Center, P.C. with Dr. Michelle Martz. I earned my Bachelor of Science in Kinesiology from the University of North Texas. I continued my education at Parker University, where I earned my Doctorate of Chiropractic. I am passionate about patient-centered care and patient education. I believe the most important factor to achieving true health and wellness is patient empowerment. I focus on improving posture, flexibility, and balance while enabling each individual to optimize their performance in all their special interests.
Most of my life I have lived in Denton County, attending the Argyle public schools where I was heavily involved in award-winning music programs. I have a background in extreme sports, and having an active lifestyle is important to me. I discovered the amazing benefits of chiropractic after encountering my own injuries while traveling with the Boston Crusaders Drum and Bugle Corps. I felt so strongly about my experience, that I decided to share chiropractic with others and show them the same healing results I experienced. Currently I am an avid rock climber, and I am an amateur racing driver in the WRL Endurance Series.
EXPLORE OUR SERVICES »

Outside the office
I live in Arlington with my wife and young daughter. I look forward to meeting both new and established patients at Trinity Wellness Center, P.C. !
---
Dr. Austin Hamm | (972) 317-9355