Trinity Wellness Center, P.C. Reviews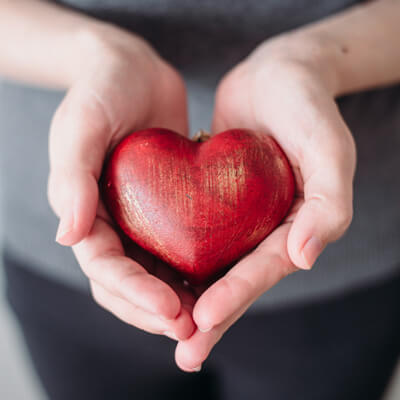 What Our Highland Village Patients Say
At Trinity Wellness Center, P.C. we love when patients share with us their feedback and comments. Please read our patient testimonials below to see what other people have achieved through their tailored treatment plans with us.
Share your stories too! Click here to send us your feedback so that we can help to spread the word about the benefits of natural Trinity Wellness Center, P.C. care. For more information or to schedule an appointment contact us today!

Everyone Cares
Everyone cares about doing their job well and genuinely cares about the well-being of each patient. Experience is greatly enhanced by professional attitude and positive demeanor of staff. When being treated, I feel like I am their only patient.
˜Richard M.
Highly Trusted!
Dr Martz is my favorite! She has a great staff and work environment! They seem to have fun while taking care of patients! I trust Dr. Martz IMPLICITY! She has a phenomenal mind, great "bedside manner" and practical tips to help get you on track toward whatever your health goals are!
˜Denise K.
My Chiropractor for Life!
Trinity Wellness Center, P.C. is the best of the best. I have been under chiropractic care my whole life and after moving to Highland Village was looking for a new chiropractor. I tried a few in the area and they don't even compare to the level of service of Trinity Wellness Center. Their evaluation and care for each patient go above and beyond a typical chiropractor and I have seen amazing benefits. They are my chiropractor for life!
˜Chelsey T.
Extremely Satisfied
I am so pleased to be amongst professionals who are so knowledgable, helpful and supportive. I have great confidence in this experience, knowing that I must also do my part. Dr Martz is superb – I am excited with each new thing I am learning. The staff is wonderful. As well. I couldn't be more satisfied.
˜Deborah G.
Excellent!
Everything has been done in a spirit of excellence and thoroughness which I appreciate so much.
˜Jaylyne H.
Everyone Cares
Within just two visits everyone on staff was calling me by my name. Everyone expressed interest in me and my life- asking about baby coming, thanksgiving plans, etc. All the doctors I've seen have been so thorough in their approach, listening attentively to all symptoms including those that seem unrelated. I can tell everyone cares for my total healing and well-being.
˜Virginia C.
Very Friendly
I received information as to the process. The people are very friendly. I really enjoyed the electric cold treatment. I am ready to get assistance so I can drive and work again.
˜Anonymous
Amazing and Knowledgeable
Dr. Martz and the whole staff here are amazing! I knew from my first appointment that I was at the right place and would be taken care of. I have been going consistently now for almost a month and I can say this is the best chiropractic care I've ever received. Dr. Martz is very knowledgeable when it comes to anything health related and I trust her completely!
˜Beth M.
Kind & Caring
Dr. Martz and the entire staff are excellent. They are kind, caring but also professional. I have never regretted my decision to become a patient at their center.
˜Helen R.
Patient, Kind, & Informative
Dr. Martz and entire staff were very patient, kind and informative. I especially appreciated the complete exam and assessment before treatment was started. Being my first experience with chiropractic care, I can say Trinity Wellness went above and beyond my expectations.
˜Rosemary S.
---
Trinity Wellness Center, P.C. Reviews | (972) 317-9355